Let us take the business of maintaining your site out of your hands.
The business owners we work with come to us because they don't have time to handle the routine tasks. Website Maintenance requires consistent and regular attention to your web pages. It can be tough to get an internal resource to focus this closely on one aspect of your business. Our Webmaster Services allow you to have a dedicated resource that is keeping an eye on the performance of your website.
Webpage Updates, changes & Additions
Site Customization
SEO
Speed Optimization
Mobile Optimization
Design Customization
Content update, announcements, articles etc.
Image adding & replace
Adding/Editing/Removing pages
Newsletter & E-mail list
Adding products to e-commerce sites
PDF creation and uploading
Adding advertising banners
Daily blog posting
Weekly scanning website (to protect from virus attach)
Does your website need a little help?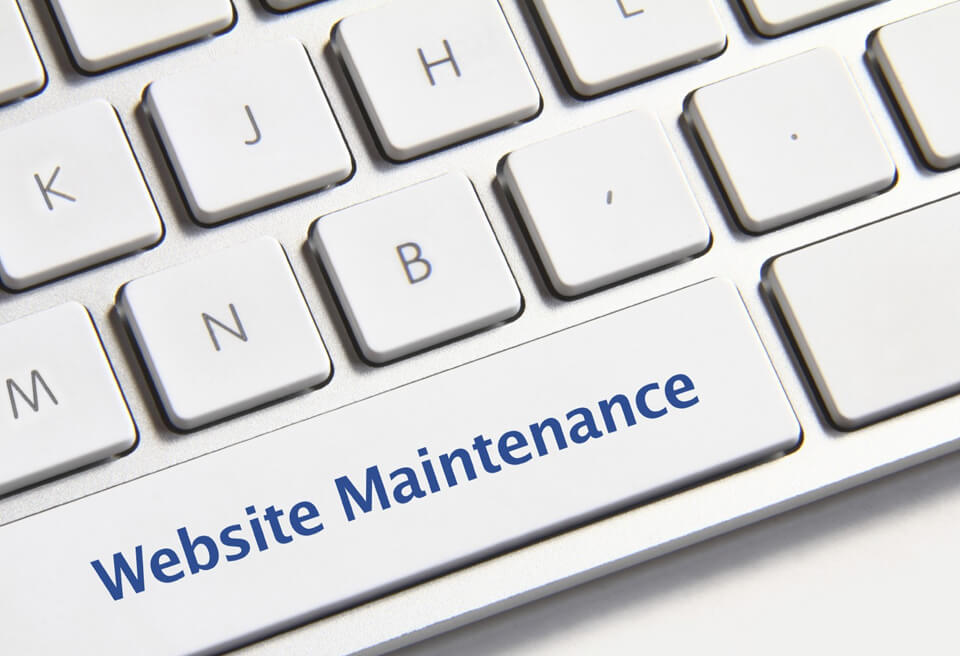 Website Maintenance should not be optional!
Media
Optimization
An analysis is perform on all of the media on the website to determine how to further optimize it and to reduce bandwidth usage and loading times.
Content
Updates
he only way that your customers will be happy to come back to your website is if they can find fresh content every other time. We will make sure that all the website content updates that you provide will get up in your site in 24 hours or less..
WordPress/CMS
Updates
If you own a WordPress site, having your plugins, themes and WordPress core up to date is extremely important. WordPress updates ensure your site will be safe from malware and incompatibility issues.
Site
Speed
The speed of your website isn't something that most small business owners consider. However, it is becoming an increasingly more important factor in search engine rankings and more importantly, conversion rates.
Long gone are the days of "Set it and Forget it."
The Internet is no longer a static place. Having a WordPress website means maintenance. At the very least, you'll need to be sure your site is secure, is being backed up, and your software is up to date.
Contact us online or call (516) 500-7130 to learn more about how your business can benefit from our Website Maintenance Pricing Options.